In order to request a user account for DATIM, please navigate to www.DATIM.org and click on "You can request a user account at register.datim.org." at the bottom of your screen. Requestors will be asked to provide information that will be needed in order to ensure that you're provided with the proper level of access to the DATIM system. This request will be routed* to the appropriate development team sponsor for processing.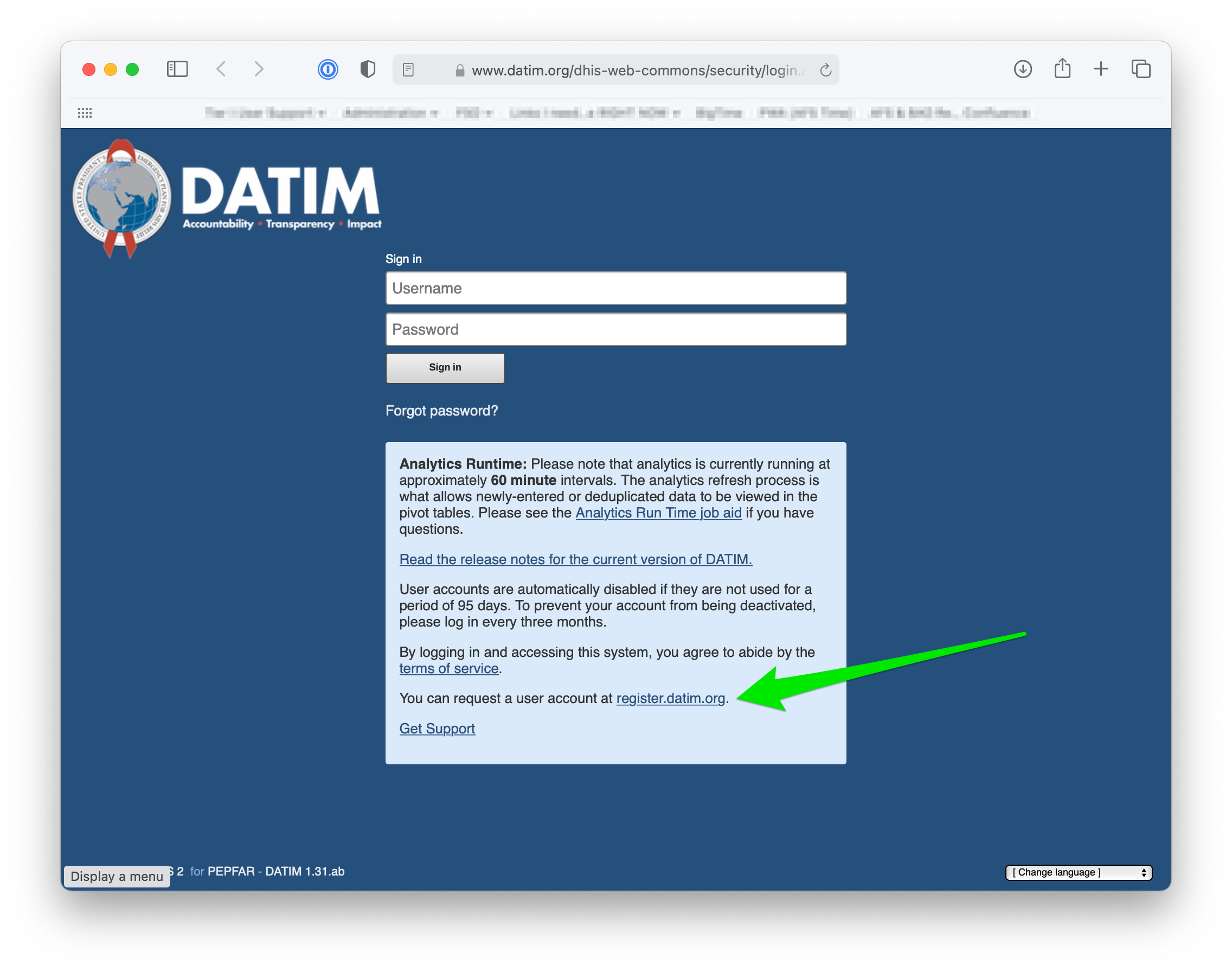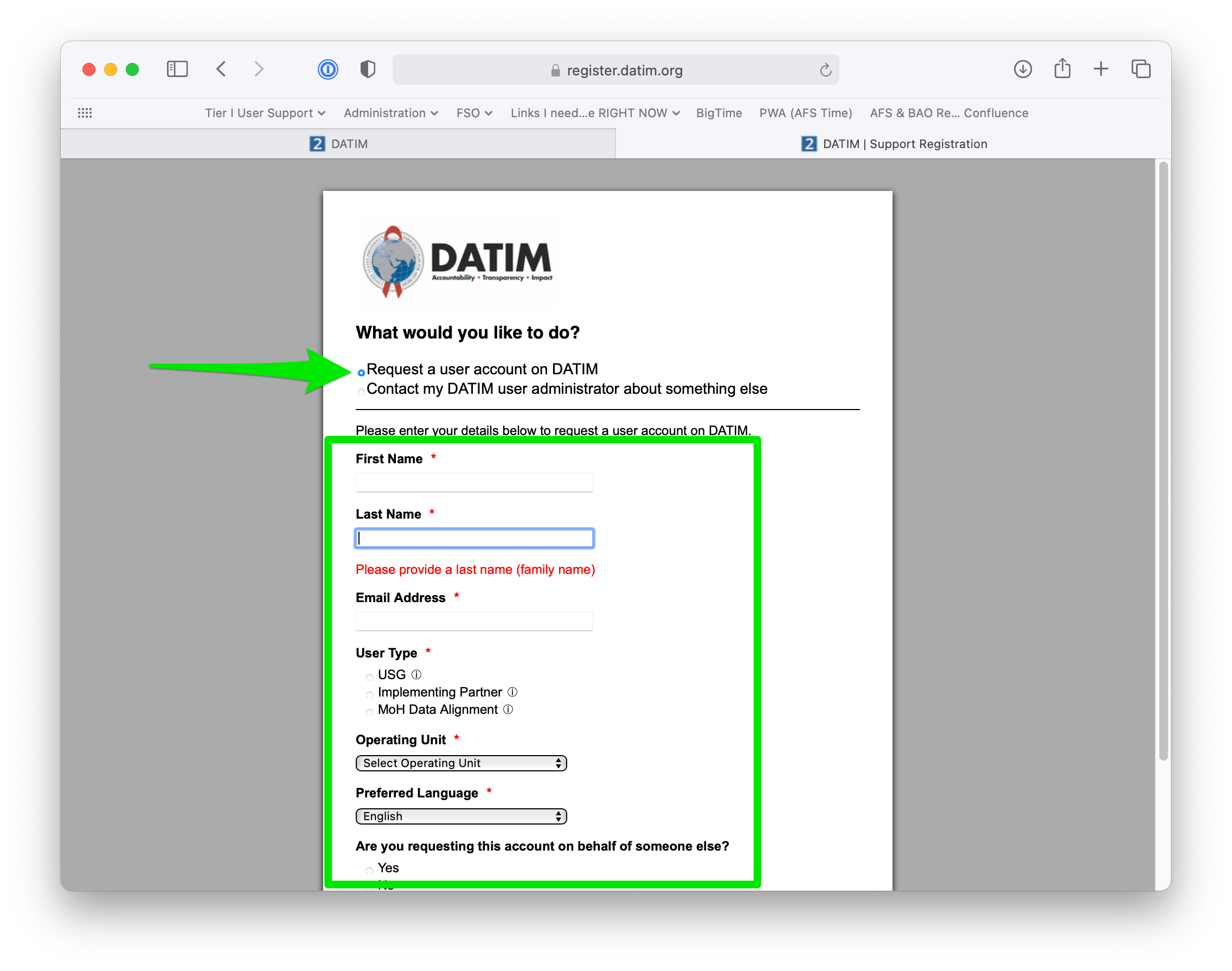 *register.datim.org will limit incoming account requests to 1 per 48-hour period per email address to limit SPAM, and will return an error if a user requests multiple accounts inside that time window.
If a user requires multiple accounts, and asks for that in a support ticket, Tier I User Support will acknowledge that and create child tickets from the original ticket, for each OU in question. Agents will CC each OU's Primary User Admins on those tickets, alerting them to this account request, or re-enable request.